What is Technology for Teaching?
It is becoming more imperative today that our children receive the best resources possible in the classroom. As technology progresses, the skills required to function not only in the business world, but in our children's learning environment as well is critical to a successful future for them.
Our team at Vista have come to recognize that not only is this a clear understanding that up-todate technologies must reach classrooms, but that it will take business professionals pulling together to make that happen. Technology for Teaching is our initiative to take those steps into organizing a means to purchasing technologies that enrich the classroom learning experience for our children.
Where does my donation go?
Your generous donation will go towards purchasing tablet PC's that are used in class studies. At this time we are purchasing Samsung Galaxy II 7" tablets which have so far proven to be a very effective learning tool for kindergarten classes at Yulupa and Hidden Valley Elementary.
How do I donate?
First, we want to thank you! Your participation is key to the success of this program. All donations can be submitted by check or money order to:
Vista Broadband Networks, Inc.
3020 Santa Rosa Ave. Suite E.
Santa Rosa CA 95407
Memo: Technology for Teaching
Upon receipt, your name (or your company's) will be added to the list of those who stand behind the idea that our children should be given access to the best learning tools we can give them.
How do I find out more?
Any questions and suggestions are welcome! We look forward to not only receiving feedback from the classrooms, but from the community as a whole.
Email: contact@vistabroadband.com
Phone: 707.527.0545
Monday - Friday, 8am to 5pm.
THANK YOU TO OUR SUPPORTERS!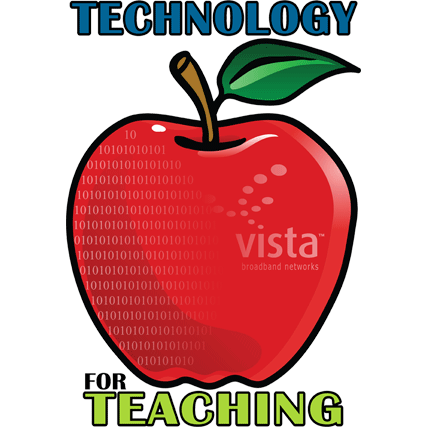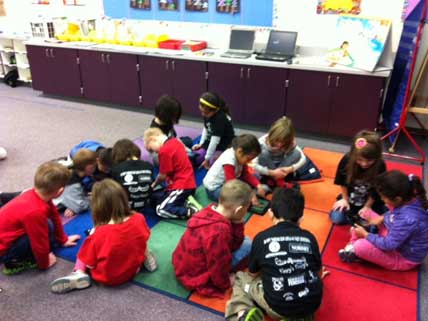 Yulupa Elementary K5 class uses tablet PC's for group lessons.
"Today the whole class used the tablets in pairs. You could have heard a pin drop! They were cooperating, engaged and having a blast!

Thank you over and over!"

Arianne Waite